I may well be a third of the way through this project in terms of how many shirts I've managed to collect. But I expect time/cost per shirt to increase exponentially as the project goes on. There are a few nations who I have no idea how I will ever find a shirt for.
Europe was always going to be a fairly simple task. Football in Europe is huge, and people travel across Europe with ease. Most countries have been visited by fans from the home nations in recent years for international and domestic competitions. The national team jersey seem like the perfect souvenier.
The toughest of the European countries I's assumed would be the Faroe Islands, Kazakhstan, Azerbaijan, Moldova, and Andorra. But even the Faroe Islands have hosted Man City for a UEFA Cup Qualifier in 2008. Of course it isn't the easiest place to get to, but some
determined fans
managed the journey.
But the ones I think I will struggle with are the nations which aren't traditional holiday destinations, aren't renowned for their football team, and do not have many links with the UK.
1) American Samoa
is a US owned collection of islands in the South Pacific, to the east of Samoa. They have lost every international match since joining FIFA including a record breaking
31-0 defeat to Australia in 2001
.
The is some good news though, they have an English manager, former Wigan Athletic player
David Brand
.
2) Kyrgyzstan is the poorest of the former Soviet States, and until the recent civil unrest few people had ever heard of it, even less could spelt it. It's not the most popular place to visit, and is surrounded by the relative footballing giants of Kazakhstan, Uzbekistan and China.
3) Somalia
fascinates me. It's government currently has very little power over it's people, and piracy is rife with ships frequently being hijacked for huge ransoms by fleets of Somali pirates.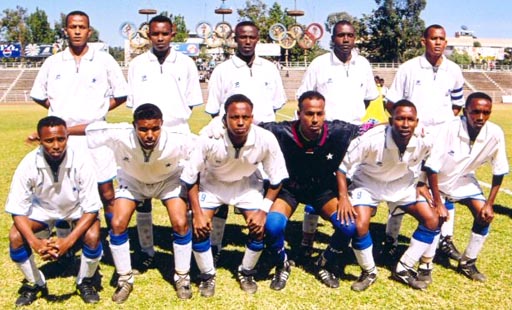 Due to the ongoing civil war Somalia must play all of their matches away from home.
4) Brunei
is a tiny country situated on the island of Borneo in the South China Sea. 2002 was the only time since 1986 that Brunei bothered to enter the FIFA World Cup, although they may as well not have bothered since they lost all 6 games including a 12-0 home defeat to UAE.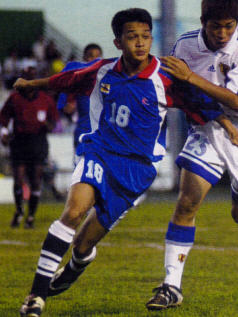 Brunei are currently suspended from taking part in FIFA sanctioned competition due to government interference. There is good news though, they face expulsion in June which means I may not need to find this shirt after all. every cloud has a silver lining.
5) Montserrat
battled it out with Bhutan in 2002 in the
Other World Cup Final
, and got thrashed 4-0 by a team ranked 202nd in the FIFA world rankings. They do have excuses though. In 1996 a volcanic eruption destroyed the islands's only football pitch, they had to travel for 5 days to get to Bhutan, and 7 of their players picked up food poisoning on the way.
Montserrat play very few games due to their early elimination from qualifying tournaments. Indeed there only wins came in the 2 legged Caribbean Cup qualifiers against Anguilla in 1995 - before they became members of FIFA. They do however have a number of players playing in the lower reaches of English Non-League Football.